Blue & Gold Banquet Placemats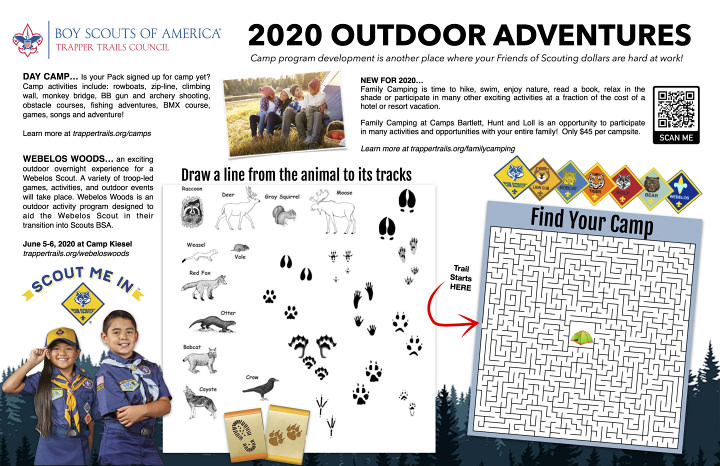 The Trapper Trails Council is offering free placemats for all Cub Scout Packs to use with their upcoming Blue and Gold celebrations.
These colorful placemats have information for the 2020 Day Camps and other other camping opportunities.
To reserve placemats for your pack, please fill out the form below. We'll have your placemats waiting for you at your local Service Center.